Andrew C. Patten and Sarah C. Davignon are certified piano technicians providing traditional aural piano tuning and institutionally trained voicing and regulation in Toronto. You can book Andrew across the GTA, including Mississauga, Oakville, and Markham through our Book Now button. Sarah tunes institutionally and can be booked locally out of Ronces/High Park and Parkdale by giving us a call.
Our motto: "A Sticky Key is Always Free"
---
Piano tuning and repair prices
regular piano tuning • $132
standard tuningpitch raise tuning • $210
pitch correction to a440
common choice for lapsed pianostuning + cleaning service pkg • $230
action vacuuming and lubrication
soundboard sweeping and plate/cabinet detailingtuning + voicing pkg • $375
standard for grand pianos/concert work/recordings
needling, surfacing, chemical treatment
institutionally trained, concert tuningpiano humidifier system • $875 / $825
certified installation of "piano life saver" system by dampp chaser
grand / uprightkeytop replacement • $860
german factory keytops
in home installation and levellingin-home repairs • $60/30minssticky key... • $0
...always free
Our Service Approach
Middle C. Pianos approaches every appointment with an open mind and a positive outlook. Andrew and Sarah have adopted an all encompassing (holistic?) approach to piano service that seeks to achieve the most stable results for your piano, no matter the age or make. This means consulting on everything from humidity control to room acoustics.After 28 years of combined piano tuning and rebuilding experience working for nearly all Toronto piano dealers and rebuilding shops, we now strive to run our own professional piano tuning and repair service. Whether you're seeking the highest possible performance from your new instrument, or simply wanting to get playing on an old Toronto-made Heintzman, we've seen it all, and can manage anything your piano can throw at us.
---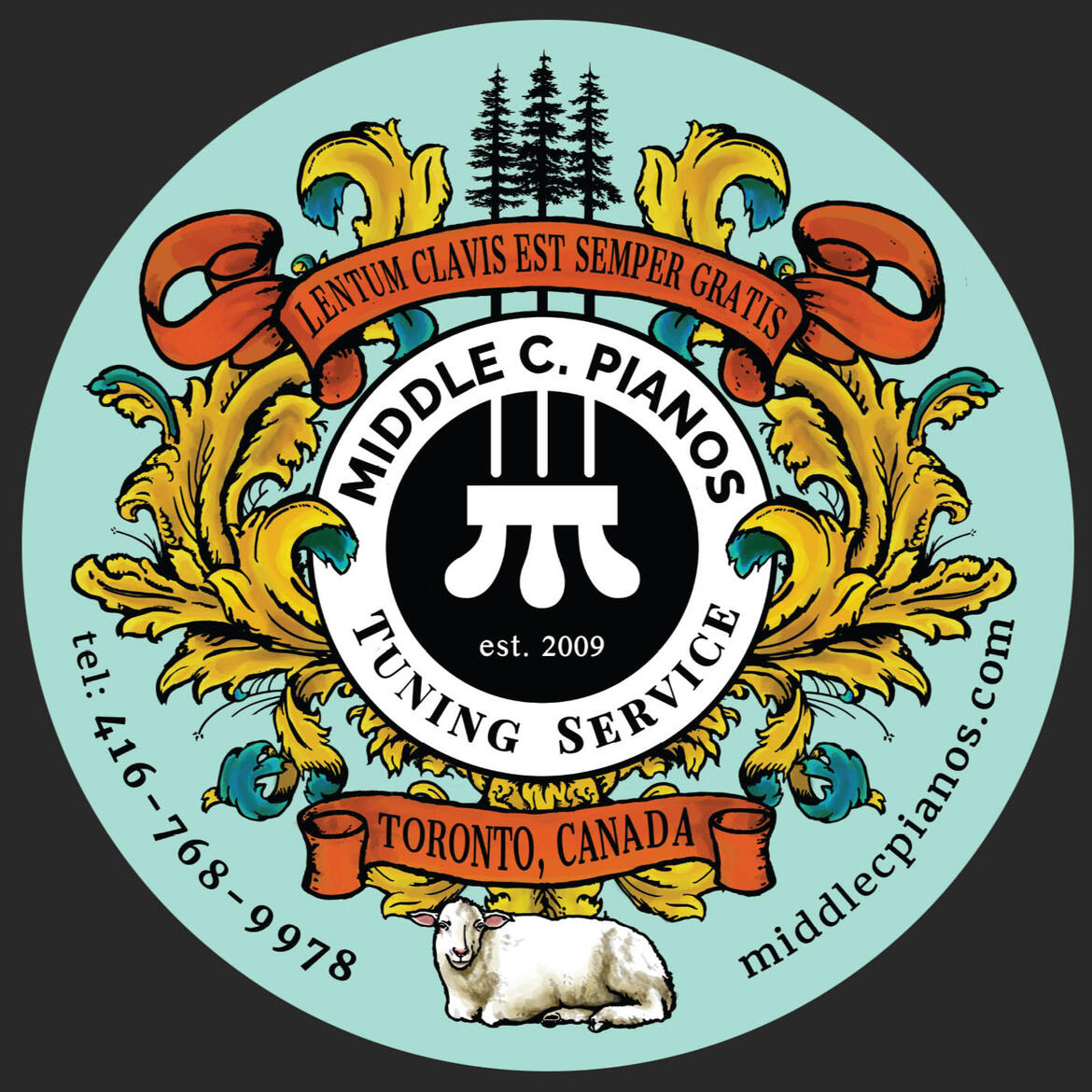 ---
ABOUT US
In 2008 Sarah C. and Andrew C. trained at UWO's piano technology program & extended rebuilding semester.
Sarah then interned for the Royal Conservatory of Music's tuning department and Andrew began a junior position tuning pianos with Robert Lowry's piano experts, Toronto's last large-scale piano restoration space.
From 2009 to 2014, Steve Jackson Pianos afforded them the unique opportunity to conduct comprehensive piano restoration and repair work on rare, historical instruments. They completed several piano rebuilding projects and, on their own, rebuilt a lovely Mason and Hamlin model A for their own private use.
In 2017, they trained in voicing and regulation at the Bechstein Academy in Germany. Andrew honed his piano voicing capabilities while Sarah trained in the factory's action department.By 2022, Andrew left his senior technician position at Merriam Music in order to focus entirely on building the Middle C. Pianos name into an agile and professional piano tuning and repair company able to serve Toronto and the GTA quickly and reliably.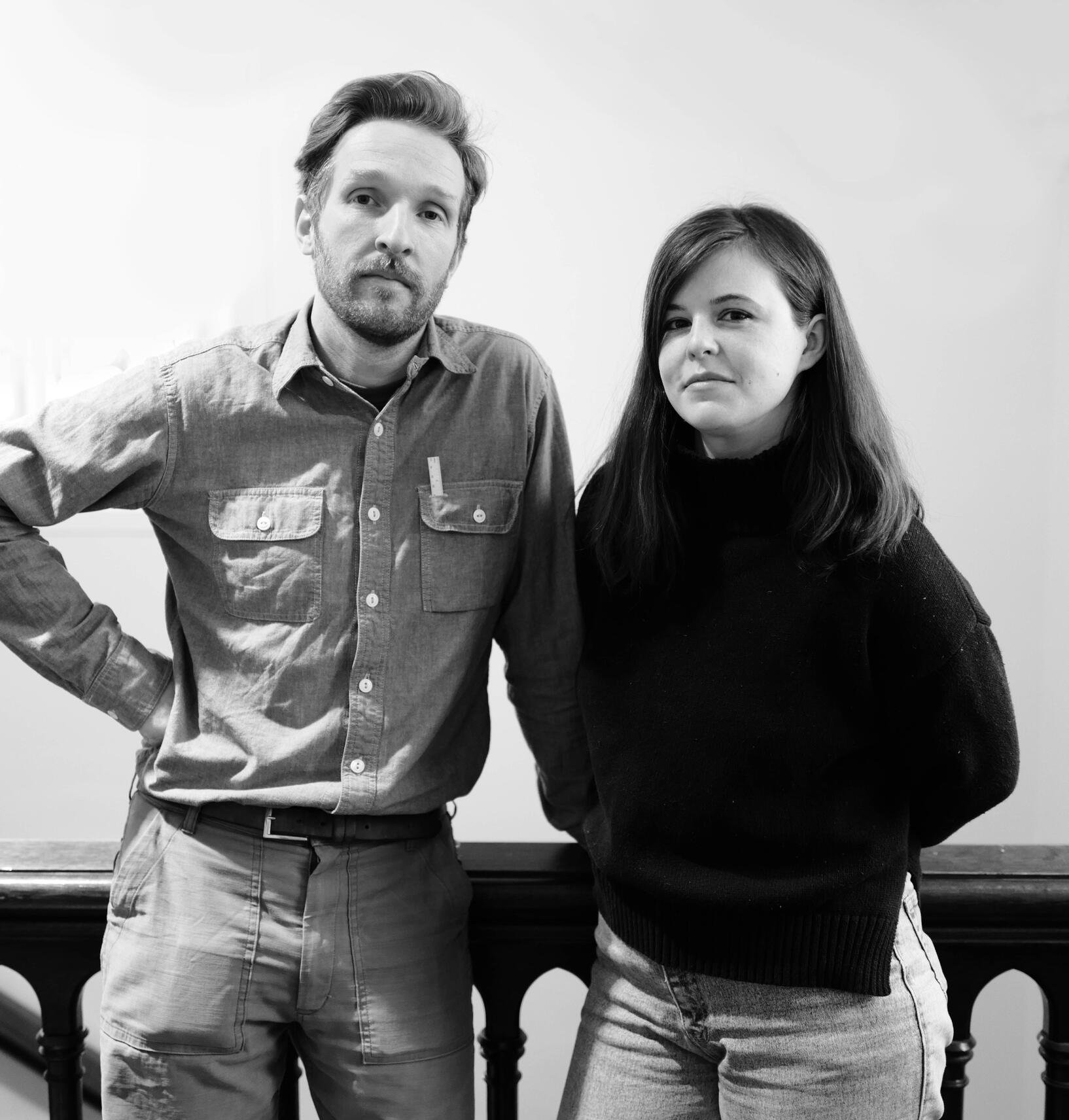 ---
HOW TO REACH US
We prefer our automated online booking option; just follow the prompts once you click the Book Now button. Alternatively, consider giving us a text or call at 416-768-9978 between 10am-6pm. Either way, we will confirm your piano tuning appointment via email.
OUR SERVICE AREA
Currently booking in Toronto, Mississauga, Oakville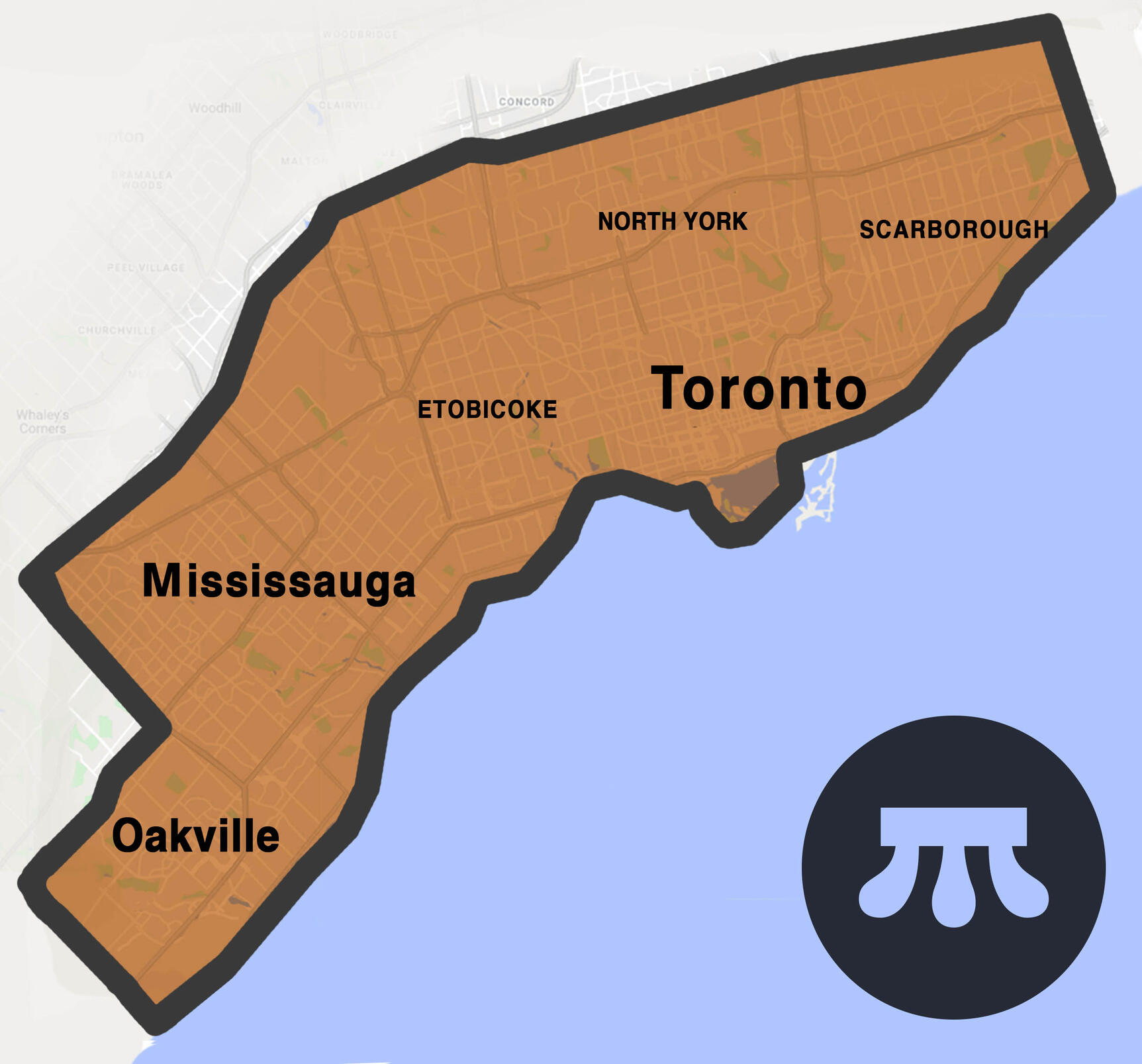 ---